Technology
Advanced technologies and features the player in mind.
Each and every component and Yanagisawa-exclusive mechanism embody the spirit of an endless quest for the ultimate in tone and ergonomics – qualities that set our saxophones apart from the pack.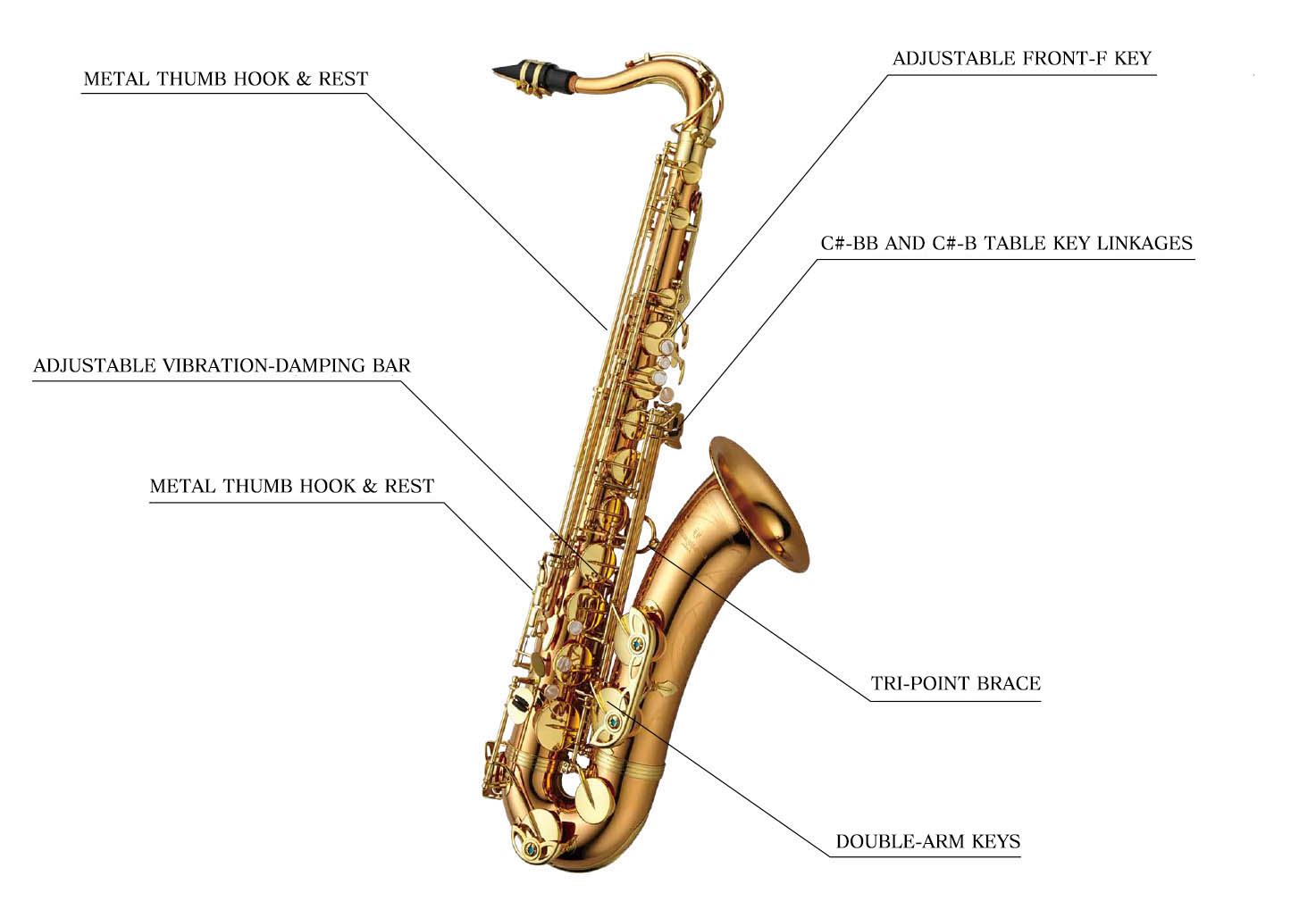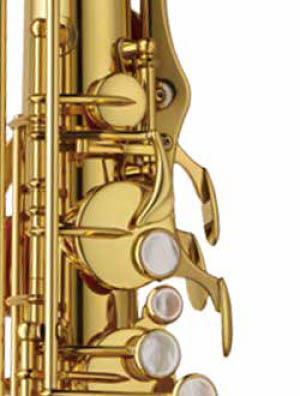 Adjustable front-F key
Forefinger control of the palm-F key broadens the range of possibilities for altissimo harmonics.
The ideal setting is possible because this mechanism allows the opening of the high-F key pad to be adjusted independently.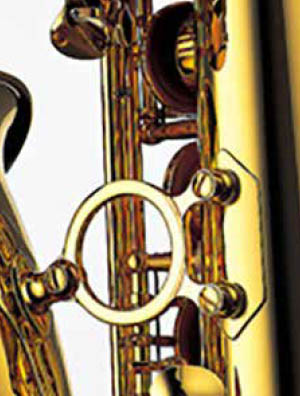 Tri-point brace
The tri-point bell-bow brace ensures structural stability and rigidity and enhances resonance even at fortissimo levels.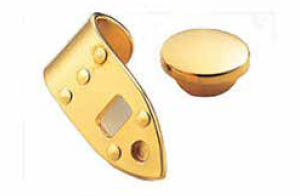 Metal thumb hook & rest
Designed to make minimal point contact with the body, the thumb hook enables the instrument to resonate more freely while the brass thumb rest allows for smoother response and improved tonal balance.
(Gold-plated on 992 and 993 models.)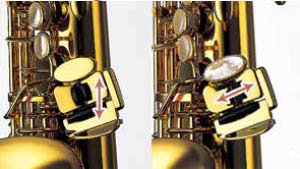 C#-Bb and C#-B table key linkages
The seesaw linkage between the C# and Bb table keys facilitates faster, smoother fingering technique.
The additional slider mechanism between the C# and B table keys is a proprietary Yanagisawa design that allows smoother finger transitions between these notes.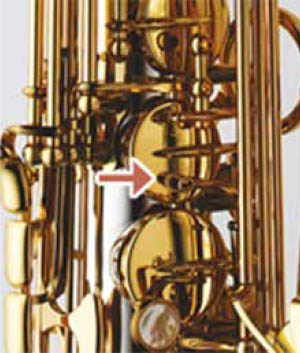 Adjustable vibration-damping bar
This enhancement dampens sympathetic vibrations in the right-hand F# key, thus stabilizing the production of notes in the lower register.
(Patent No. 2545683)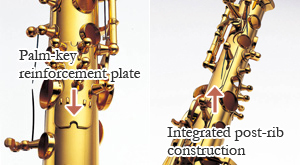 Palm-key reinforcement plate; Integrated post-rib construction
Primarily intended to add strength to the soldered interface between key posts and the body, the palm-key reinforcement plate and stack-post ribs also protect the body from damage should a post receive an accidental blow They also add mid-range resonance, acoustic depth and projection across all registers, and exceptional tonal stability.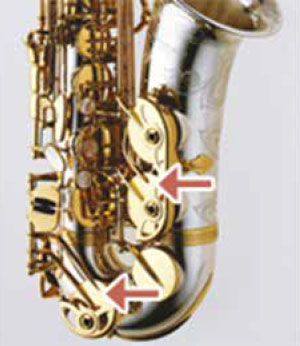 Double-arm keys
Dual arms prevent larger key cups from twisting or flexing under pressure and also improve durability.